STOP AND PRAY:
—-
TRAIL OF THE NATIONS
LEAST REACHED BUDDHIST PEOPLES OF SOUTH ASIA
STOP #3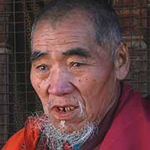 Learn More About The Region:
Buddhism began in South Asia and has spread throughout Asia and now the world. A daughter of Hinduism and deeply colors by it. Buddhism is a worldwide missionary faith with influence over 1.38 billion people today. Over 250 least-reached Buddhist people groups have their home in South Asia, especially in India, Sri Lanka, Bhutan, and Nepal. Bhutan is the only officially Tibetan Buddhist kingdom on earth. Lumbini, in Nepal, is considered the traditional birthplace of the Buddha, and Sri Lanka prides itself on being the oldest continually Buddhist country on earth. Bihar, in India, is the birthplace of Buddhism, traditionally considered to be the site of Buddha's enlightenment, but Buddhism thinking influences a much wider population. A do-it-yourself religion, Buddhism has great appeal to the West and much of the funding to revitalize Buddhism in Asia comes from this source. The Tibetan form of Buddhism is especially strong. Many Tibetans were expelled from China with their spiritual and political leader, the Dalai Lama. There are still over 35 Tibetan settlements and numerous smaller communities in India where they seek to keep their cultural identity alive while adapting to life in a foreign country. Neo-Buddhists also figure prominently as hundreds of thousands of Dalit and OBC (Other backward castes) of India seek to convert wholesale to Buddhism to escape the oppressive socials evils of the caste system in Hinduism. Pray for God to shine His Light in the hearts of those living in the shadow of Buddha in South Asia and around the world.
Prayer Points:
DISTINCTIVE:
Pray for the Holy Spirit to reveal that Jesus Christ is The Way, The Truth and The Life, and is the only unique Son of God who has come to bring us Life and that more abundantly.
DOORS:
Pray for God to provide divine appointments, open doors of opportunity, God-ordained encounters, and strategic ministry positions for believers among the Buddhist and other people groups of South Asia.
DARING:
Pray for believers to be bold witnesses who preach the Word in season and out of season, building up the hearers and gathering an abundant harvest for God's glory.
DISTANT:
Pray for even the most remote peoples to receive messengers who are equipped to be the hands and feet of Jesus to their community.
DISCIPLESHIP:
Pray for solid foundations to be laid in the lives of new believers so that they never turn back from following Jesus and that they grow into the full measure of the stature of Jesus Christ by His power.